Gas turbine washing system
Our Gas Turbine Washing Systems have been duly designed to restore the project's ideal conditions of efficiency deteriorated by dust and dirt.
Cleaning is effected by sprying a mixture of water and detergent into the inlet casing of the axial compressor.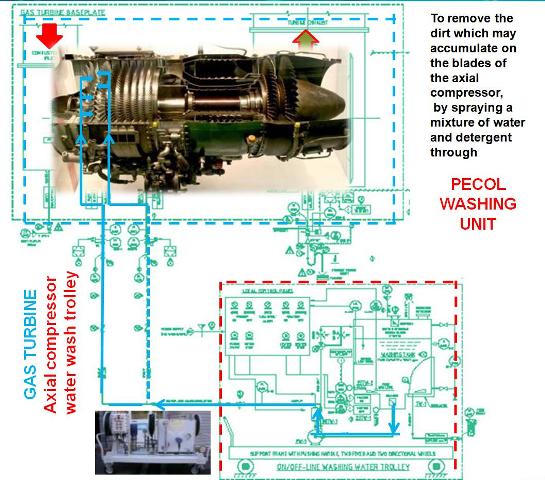 EEXD, anti shock, under pressure, stainless steel Washing Trolleys have been realized according to the customer's requirements.
– ON/OFF line skids with pressure tank according to ASME rules, Australian STD, etc.. and/or personalized according to customers' needs
– ON/OFF line skids and trolley with atmospheric pressure tank according to European laws in force
– ON/OFF line trolleys personalized according to customers' needs: systems with pneumatic wheels suitable for desert, personnel protection, antifreeze piping, safe area type and/or explosion proof
– ON/OFF line skid anti-shock type for naval systems compatible with EMC/EMI, acoustic tests, vibration tests, etc